welcome to the ozonelayer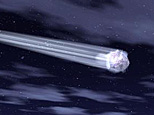 What the heck brought you here? must of been me! well what ever it was welcome to my web site, here you will find out a little about me, and my family.
You will also be able to find help in what ever game I am playing at this point in time.
I'am proud to show off that i got my css style sheet and my xhtml validated.
---
Recent news:
Friday september 21, 2007

Found a new host for my guestbook using xhtml, managed to get most of my pages validated xhtml, cant validate links page or megans photo gallery, gonna need to set up links page a little different to get it to validate.
---
Tuesday September 18, 2007

Finally got the links page back up, Loving paint shop pro it sure makes nice buttons.
---
Monday September 17, 2007

Did the menu with buttons instead of just links.
---
Sunday September 16, 2007

Added Megan's photo gallery.
---
Sunday September 09, 2007

I got paint shop pro yesterday so I am going to be playing with that for a bit making A new banner and some buttons for this site, if anyone wants to give me any pointers feel free to leave a message in my guest book.
---
Wednesday August 29, 2007

Added a about me page so people would know who I am, I also put a picture of sweety on her page. I will be adding pictures of Megan soon, She loves having her picture taken so there will be lots of photos of her, JJgirl dont like having her photo taken but ill see if she will do a about her page.
---
Tuesday august 28, 2007

Decided to reopen this site going to start working on a layout. My goal is to make your visit here go as smooth as possible please sign my guest book to let me know who visits my site and why.